Description
The Parabolix Quadboom™ is the revolutionary next step in mounting serious equipment like Parabolix and other focusing systems that have offset weight. Capable of heavy mounting, it is made from a quad-based aluminum support structure, with steel base and junior mounting socket.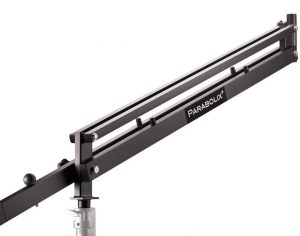 Quad-Support Aluminum Frame
– 4x aluminum support system.
– Strong torque support to prevent twisting.
– Supports weight offset from the center.
– The only affordable solution for large parabolic lighting.
– Supports all parabolic lighting systems that require a lamp offset from the center.